Doubtless Bay
Doubtless Bay in Northland, New Zealand has a warm sub-tropical climate, over 70 kilometres of unspoiled coastline and an abundance of safe and uncrowded beaches. These range from Pohutukawa-fringed, tranquil white sands to rugged rocky coves. This is not only a holiday paradise but a wonderful place to live and work. more
A diverse kiwi holiday paradise with beach after beach of luxurious caramel and white sands inviting you to swim, snorkel, fish, sail and watch the Dolphins and the Orca out in the Bay.
Doubtless Bay Directory Information
Please choose from the main accommodation, attractions, tours, transport or visitor information categories below for Doubtless Bay, East Coast, Northland, New Zealand.
Find By
What Do You Want To Do?
Where Do You Want To Go?
This New Zealand map does not display any listings on the map itself but may provide navigation by clicking on map symbol. Alternatively select a category or a region from the main links to find and view tourism businesses.
View 3 events near Northland - Doubtless Bay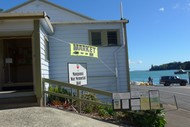 Mangonui Craft Market
From: Sat 10th Feb 2018
Held in the local Mangonui Hall every Saturday with the following items available. - Local olive oil - Kauri products - Paua and shell products - Jewellery - Knitting - Aprons, oven mitts, cushions, childrens ...
Where: Mangonui Hall, Doubtless Bay, Far North
Address: 132 Waterfront Drive, Mangonui, Doubtless Bay, Far North
From: 9:00am on Saturday 10th February 2018
To: 2:00pm on Saturday 26th October 2019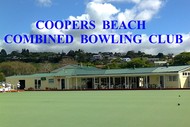 Lawn Bowls
From: Thu 4th Oct 2018
Coopers Beach Bowling and Social Club holds Club Day bowls every Thursday from 10am with registration by 9.30am. Visitors and new bowlers welcome with bowls available if required. We also have a Pool evening on ...
Where: Coopers Beach Bowling & Social Club, Doubtless Bay, Far North
Address: 234 State Highway 10, Doubtless Bay, Far North
From: 9:30am on Thursday 4th October 2018
To: 3:00pm on Thursday 12th December 2019
Only Love is Real - An Evening of Pure Spirituality
Wed 31st Jul 2019
Recover Peace of Mind and Joy in your life. Northland author, Shamaré, will be hosting an evening talk discussing his recently released book - Spirituality 101 - 601 and Beyond. By following simple mind lessons, ...
Where: Mangonui Hall, Doubtless Bay, Far North
Address: 132 Waterfront Drive, Mangonui, Doubtless Bay, Far North
From: 6:00pm on Wednesday 31st July 2019
To: 7:30pm on Wednesday 31st July 2019