Opito Bay
Opito Bay is one of the best holiday destinations on the Coromandel Peninsula. Relax on the white sandy beach or take a boat out and go fishing or diving around the Mercury Island group. Other popular activities include swimming, waterskiiing, snorkelling and surfing. more
Opito Bay is a fabulous location for the whole family. There is a range of accommodation options available at Opito Bay, from self catering holiday homes to bed and breakfasts.
Opito Bay Directory Information
Please choose from the main visitor information categories below for Opito Bay, Coromandel, New Zealand.
Find By
What Do You Want To Do?
Mobile-friendly - Pure Sailing Fun! Take in Coromandel Icons like Cathedral Cove, Hahei Marine Reserve, and Cooks Beach, on an action-packed and chilled-out exploration. Just you, the great outdoors and the wind whistling through your hair! There is no better way to experience the Coromandel! Alternatively, just hired our whole boat and have the perfect time on a private charter.
Where Do You Want To Go?
This New Zealand map does not display any listings on the map itself but may provide navigation by clicking on map symbol. Alternatively select a category or a region from the main links to find and view tourism businesses.
View 3 events near Coromandel - Opito Bay
The Great Piratical Rumbustification by Margaret Mahy
From: Sun 21st Apr 2019
Presented by the Coromandel Players, with an all child cast, this classic Margaret Mahy story is adapted by Tim Bray, with songs by Christine White. Oliver Terrapins parents make the old mistake of hiring a pirate as ...
Where: Hauraki House Theatre, Coromandel, The Coromandel
Address: Kapanga Rd, Coromandel, The Coromandel
From: 6:00pm on Sunday 21st April 2019
To: 3:30pm on Saturday 27th April 2019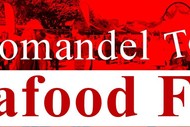 Coromandel Town Seafood Festival
Sat 4th May 2019
A family day out, showcasing the seafood of Coromandel.
Where: Coromandel Area School, Coromandel, The Coromandel
Address: Woollams Ave, Coromandel, The Coromandel
From: 9:00am on Saturday 4th May 2019
To: 4:00pm on Saturday 4th May 2019
Missy Raines Trio Featuring George Jackson and Ben Garnett
Thu 31st Oct 2019
With a smoky and seductive alto, Missy Raines heads up her own innovative and genre-bending trio out of Nashville, Tennesee; a rich, jazz-tinged combination of her bluegrass roots and thick Americana. The trio features ...
Where: Hauraki House Theatre, Coromandel, The Coromandel
Address: Kapanga Rd, Coromandel, The Coromandel
From: 7:30pm on Thursday 31st October 2019
To: 10:30pm on Thursday 31st October 2019