Christchurch South
Come and visit Christchurch South and take a scenic drive up the Port Hills in Christchurch. Christchurch South is made up of the southern suburbs of Addington, Cashmere, Halswell, Hornby and Stockburn. Choose the ideal choice of accommodation in Christchurch South and relax in the South Island's largest city.
Powerbuilt Raceway, located at Ruapuna Park in Christchurch South, is one of New Zealand's premier motorsport facilities.
Find By
Where Do You Want To Go?
This New Zealand map does not display any listings on the map itself but may provide navigation by clicking on map symbol. Alternatively select a category or a region from the main links to find and view tourism businesses.
View 563 events near Christchurch South
Welles Street Winter Fest
From: Mon 8th Jul 2019
While it's tempting to spend the duration of winter inside, it's far more fun to head out into the world for a little food, shopping and good times. Welles Street is making the most of the single-digit temperatures with ...
Where: Welles Street, Christchurch
Address: 44 Welles Street, Christchurch
From: 11:00am on Monday 8th July 2019
To: 11:00pm on Sunday 14th July 2019
Hobnail 25th Anniversary Boots And All Tour
Sun 14th Jul 2019
In 2019 Hobnail will be celebrating 25 years of touring far, wide, and tirelessly throughout New Zealand. To mark the occasion they are embarking on a national tour and releasing a "Best Of" album showcasing tracks ...
Where: Christchurch Folk Music Club, Christchurch
Address: 29 Domain Terrace, Spreydon, Christchurch
From: 7:30pm on Sunday 14th July 2019
To: 11:59pm on Sunday 14th July 2019
Pop-up Globe NZ Tour
From: Fri 12th Jul 2019
Tickets on sale now! After playing to over 600,000 people across Australasia in just three years, Auckland's smash-hit sensation Pop-up Globe hits the road in New Zealand for the first time, taking their ...
Where: Isaac Theatre Royal, Christchurch
Address: 145 Gloucester St, Christchurch
From: 7:30pm on Friday 12th July 2019
To: 10:00pm on Saturday 20th July 2019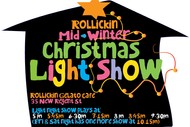 Rollickin Mid-Winter Christmas Light Show
From: Tue 25th Jun 2019
Rollickin Gelato is lit with a Mid-Winter Christmas light and "Christmas song bangers" show at the 35 New Regent Street cafe. Running every night from 5.45pm over June & July, the show will bring back Christmas crowd ...
Where: Rollickin Gelato Cafe, Christchurch
Address: 35 New Regent St, Christchurch
From: 5:45pm on Tuesday 25th June 2019
To: 9:45pm on Sunday 21st July 2019
Family Winter Special
From: Sat 13th Jul 2019
Package includes a choice of one minigolf course, 100 driving range balls with clubs to share and 1 large pizza with fries for a family of 2 adults and 2 kids. Extra child is $6. Ferrymead Golf is a premier family fun ...
Where: Ferrymead Golf, Christchurch
Address: Truscotts Rd, Ferrymead, Christchurch
From: 9:00am on Saturday 13th July 2019
To: 9:00pm on Sunday 25th August 2019
Beers and Pool
From: Wed 8th May 2019
Come Down with a friend of two buy Four Wakachangi and get half hour free pool hire.
Where: The Common Room , Christchurch
Address: 119 Riccarton Rd , Christchurch
From: 3:00pm on Wednesday 8th May 2019
To: 11:00pm on Wednesday 31st July 2019
Date Night
From: Wed 29th May 2019
I have seen them at the arcade... sipping milkshakes looking into each others eyes, playing pool, grinning mischievous grins, standing at the bar figuring out who is going to pay... date night. Be it Grindr, Find ...
Where: Arcadia Retro Arcade and Pinball Emporia, Christchurch
Address: 206 Barbadoes St, Christchurch
From: 5:00pm on Wednesday 29th May 2019
To: 10:00pm on Sunday 18th August 2019
Vista Foundation 48Hours 2019 - Christchurch Finals
Mon 15th Jul 2019
Come one come all! It's the greatest show on earth: The Vista Foundation 48Hours Christchurch City Finals. Come along, grab some popcorn and watch the top 15 films that were all inexplicably made in one ...
Where: EntX Theatre, Christchurch
Address: 617-643 Colombo St, Christchurch
From: 8:00pm on Monday 15th July 2019
To: 10:30pm on Monday 15th July 2019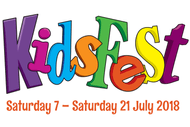 Building a Mini Worm Farm
Mon 15th Jul 2019
Learn how to make, feed and harvest a worm farm. Help make the worm bedding, find out what to feed worms, and how to harvest and utilise castings and worm wee. Discover the difference between compost worms and ...
Where: EcoDrop, Christchurch
Address: 40 Metro Place, Bromley
From: 10:00am on Monday 15th July 2019
To: 2:00pm on Monday 15th July 2019
The Princess and the Frog (and the Robber!) - KidsFest 2019
From: Wed 10th Jul 2019
Princess Lillian is home alone in her parents' castle… until she meets a talkative frog in the palace pond! There's no way a princess will ever be friends with a stinky frog - ew! - but then someone breaks into the ...
Where: Court Theatre, Christchurch
Address: Bernard St, Addington, Christchurch
From: 11:00am on Wednesday 10th July 2019
To: 11:59pm on Saturday 20th July 2019