Milton
Milton, 'the town of opportunities', is located about 50 kilometres south of Dunedin and offers diverse shopping experiences, including many eclectic boutiques. A few minutes to the east and you'll find yourself stretching your legs along beautiful and unspoiled beaches such as Bull Creek, Chrystalls Beach and Toko Mouth. Visit the whale and dolphin fossils at the lookout near Milburn, 9km north-east of Milton. more
The lookout provides wonderful views of Lake Waihola, as well as a pictorial history of the lime and phosphate working in the area. The Tokomairiro Presbyterian Church, was built in the 1880s and is still the town's most obvious landmark. It is now a Category 1 listed building with Heritage New Zealand. The Mt Stuart Reserve, 11km from Milton on the Manuka Gorge Highway, was a popular picnic venue in the 1870s and after recent restoration is again becoming popular as a large recreational area with access to freshwater fishing grounds.
Take a moment to send an Otago related E-Postcard to your friends.
Milton Directory Information
Please choose from the main accommodation, attractions, tours, transport or visitor information categories below for Milton, Otago, New Zealand.
Find By
What Do You Want To Do?
Mobile-friendly - Choose from hundreds of tracks and trails across New Zealand to walk, cycle, horse ride or more! Maps, photos, descriptions and all the information you need to find your next adventure, wherever you are. The NZ Walking Access Commission is the government's expert agency on public access to the outdoors.

Windermere, a working alpaca and llama farm, is located in a beautiful scenic valley just 15 minutes south of Milton and 55 minutes south of Dunedin. Our guided farm tours allow you to meet, photograph and learn about our friendly llamas and curious alpacas in a relaxed, picturesque environment. Our farm shop has alpaca yarn, products & garments for sale.
Where Do You Want To Go?
This New Zealand map does not display any listings on the map itself but may provide navigation by clicking on map symbol. Alternatively select a category or a region from the main links to find and view tourism businesses.
View 1 events near Otago - Milton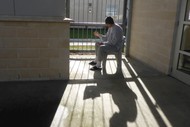 TROUBLE-D
Thu 28th Mar 2019
Using forum theatre techniques, 'Trouble-d' will take you on a journey through the life of a recently released prisoner. Exploring strategies on how to deal with challenges, obstacles and enticements they face in the ...
Where: Otago Corrections Facility, Milton, South Otago
Address: 62 Narrowdale Road, Milton, South Otago
From: 2:00pm on Thursday 28th March 2019
To: 4:00pm on Thursday 28th March 2019