Omakau
Omakau is a small town in the Central Otago region of New Zealand. Omakau is a great stop off point to visit historic Ophir just two kilometres away, or the Matakanui ghost town. more
Take a moment to send an Otago related E-Postcard to your friends.
Omakau Directory Information
Please choose from the main accommodation, attractions, tours, transport or visitor information categories below for Omakau, Central Otago, New Zealand.
Find By
What Do You Want To Do?
Mobile-friendly - Nicky's Place is nestled 100 metres off the Otago Central Rail Trail, in a lovely, peaceful location in the heart of the small village of Omakau in the Central Otago region of New Zealand. We offer 5 up-market ensuite motel studio units each with private courtyard, and a well-appointed cottage with landscaped garden. Continental breakfast and free Wi-Fi included.

Mobile-friendly - Proud Winner of Best Country Hotel In NZ 2016. Conveniently located on the Central Otago Rail Trail. Ideal accommodation for rail-trailers, fishing enthusiasts and visitors to Central Otago. Country-style hotel rooms with ensuite or shared facilities, cabin and bunkroom. Great facilities, cafe/bar & restaurant for lunches and dinner, covered bike storage and courtesy coach available for pickups/drop-offs.
Where Do You Want To Go?
This New Zealand map does not display any listings on the map itself but may provide navigation by clicking on map symbol. Alternatively select a category or a region from the main links to find and view tourism businesses.
View 2 events near Omakau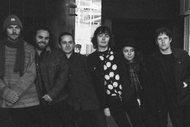 Adam Hattaway & The Haunters - Ophir
Fri 18th Nov 2022
Adam Hattaway and the Haunters are hitting the road once more this time celebrating their 5th studio release. 'Bug Eyes' takes a turn from their last alternative rock 'n' roll, country album 'Rooster' and explores new ...
Where: Ophir Peace Memorial Hall, Omakau, Central Otago
Address: 55 Swindon Street, Omakau, Central Otago
From: 7:00pm on Friday 18th November 2022
To: 11:59pm on Friday 18th November 2022
Aotea Festival
Sat 4th Mar 2023
Launching this year – an intimate music festival. Limited to 2000 tickets in a parkland setting at Lauderdale, Central Otago. Good food, good wine, draught beer and the Wee Red Coffee Shed to keep you caffeinated. ...
Where: Lauderdale, Omakau, Central Otago
Address: 3782 Becks Lauder Road, Omakau, Central Otago
From: 10:00am on Saturday 4th March 2023
To: 8:00pm on Saturday 4th March 2023