Dannevirke
Dannevirke is the main town in the Tararua District, located in the Manawatu region of New Zealand. A number of well-known rugby and cricket players come from Dannevirke. more
Dannevirke Directory Information
Please choose from the main accommodation, attractions, tours, transport or visitor information categories below for Dannevirke, Manawatu, New Zealand.
Find By
What Do You Want To Do?
Making the journey to Southern Star Abbey Kopua is definitely a step off the well-trodden paths taken by other tourists and travellers in New Zealand. However, this journey should really only be considered by those travellers (from New Zealand and from overseas) on the path of seeking God and wishing to get closer to God.

Mobile-friendly - Modern, comfortable accommodation in picturesque Dannevirke, heartland New Zealand. We are centrally located and situated 45 mins drive to Palmerston North, 1.5 hours to Napier, 2 hours to Masterton and 3 hours drive to Wellington. Short stroll to shopping, restaurants, croquet, bowling clubs and civic amenities. Continental breakfast by arrangement. Sky TV 50plus channels. Friendly hosts keen to assist.
Where Do You Want To Go?
This New Zealand map does not display any listings on the map itself but may provide navigation by clicking on map symbol. Alternatively select a category or a region from the main links to find and view tourism businesses.
View 4 events near Manawatu - Dannevirke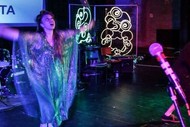 Matariki Whanau Festival
Fri 19th Jul 2019
Organised by Ngati Kahungunu Ki Tamaki nui-a-Rua, this festival will provide entertainment, kai stalls, arts n crafts, fireworkds display and so much more. A cluster is a group of stars that are near each other in ...
Where: Dannevirke A&P Showgrounds Woolshed, Dannevirke, Tararua
Address: High Street, Tararua, Dannevirke, Tararua
From: 3:00pm on Friday 19th July 2019
To: 6:00pm on Friday 19th July 2019
Poetry Group
From: Fri 25th Jan 2019
Do you enjoy writing or reading poetry? Then come along and join a fun group of like-minded people to discuss poems, create and enjoy. There are themes (discussion guidelines) per meeting as listed below. Tea & ...
Where: Dannevirke Library, Dannevirke, Tararua
Address: 1 Station Street, Dannevirke, Tararua
From: 10:00am on Friday 25th January 2019
To: 11:30pm on Friday 29th November 2019
Wool On Wheels Pop Up
Mon 26th Aug 2019
Do you love a good yarn? So do we! All the variety of a major yarn market in one room so you can squish to your heart's delight. This is your annual opportunity to browse an amazing selection of artisan yarns, ...
Where: The Vault Cafe, Dannevirke, Tararua
Address: 113 High St, Dannevirke, Tararua
From: 3:00pm on Monday 26th August 2019
To: 6:00pm on Monday 26th August 2019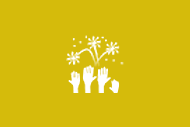 Mens Health Car Show Swap
Sun 10th Nov 2019
We are hosting a car show swap meet family market day stalls things for every one come on over gold coin donation for public stall holders $15 car show cars $5.
Where: Dannevirke A & P Showgrounds, Dannevirke, Tararua
Address: High St, Dannevirke, Tararua
From: 7:00am on Sunday 10th November 2019
To: 11:59pm on Sunday 10th November 2019