Twizel
Twizel is a small town beautifully located near to rivers, lakes and mountains in the stunning MacKenzie Country. Located near to Aoraki/Mt Cook, and the gateway to the Aoraki Mt Cook World Heritage Park, Twizel boasts one of the world's cleanest, driest and darkest skies. With five lakes located close to Twizel, this is the ideal location to stay and explore the MacKenzie High Country. more
Central to all the attractions of the Mackenzie region, with the Southern Alps as a backdrop, the alpine retreat of Twizel is close to 5 picturesque lakes, including a world-standard rowing course and Formula One class boating area at Lake Ruataniwha. Twizel is the largest town in the Mackenzie region with a resident population of 1,200 people. With this comes a number of highly rated village cafes and eateries and a full range of services.
If fishing is your love and catching salmon, brown or rainbow trout is what you dream of, then don't go past any of Twizel's rivers, lakes or canals. Twizel is a popular base for those who are interested in rock and mountain climbing, cycling on the Alps 2 Ocean trail, hunting, boating, skiing or snowboarding in winter or simply relaxing in the town's cafes.
Find By
Omahau Downs - Twizel, Mt Cook Region

Omahau Downs - Twizel, Mt Cook Region

Omahau Downs offers guests a relaxing High Country farm environment with self-catering accommodation. Ideally located to get uninterrupted view of Mt Cook and the Mackenzie Country, but still conveniently close to Twizel Township. A fantastic 45-minute drive takes you to Aoraki, Mt Cook and many other sights and activities are also in the area to be enjoyed.
Where Do You Want To Go?
This New Zealand map does not display any listings on the map itself but may provide navigation by clicking on map symbol. Alternatively select a category or a region from the main links to find and view tourism businesses.
View 3 events near Twizel
No Holds Bard
Sat 25th Aug 2018
No Holds Bard – Michael Hurst tours with AOTNZ. Driven to the brink by the infidelity of his wife and a lack of acting opportunities, an aging thespian confronts his demons in what he hopes will be a final 'dark ...
Where: Twizel Events Centre, Twizel, Mackenzie
Address: 61 McKenzie Dr, Twizel, Mackenzie
From: 7:30pm on Saturday 25th August 2018
To: 11:59pm on Saturday 25th August 2018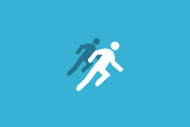 Meridian Twizel Hard Labour Weekend
Sat 20th Oct 2018
Steve Skinner memorial Canal Kayak Race. This race is part of the Meridian Hard Labour Weekend events. It is a unique race encompassing Lake Ruataniwha and the Hydro canals finishing in Lake Benmore. There are two ...
Where: Lake Ruataniwha, Twizel, Canterbury
Address: 1 Max Smith Drive Twizel
From: 7:30am on Saturday 20th October 2018
To: 12:00pm on Saturday 20th October 2018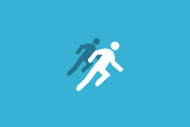 Meridian Twizel Hard Labour Weekend
From: Sat 20th Oct 2018
Pyramid Run - Half Maraton. The third event in the Twizel Hard Labour Weekend can be either raced as a stand-alone event or as part of the Hard Labourer - Kayak, MTB or Half Marathon combo. Raced over the half ...
Where: Twizel Ben Ohau Station, Twizel, Mackenzie
Address: Glen Lyon Road, Twizel, Mackenzie
From: 12:00pm on Saturday 20th October 2018
To: 1:00pm on Sunday 21st October 2018